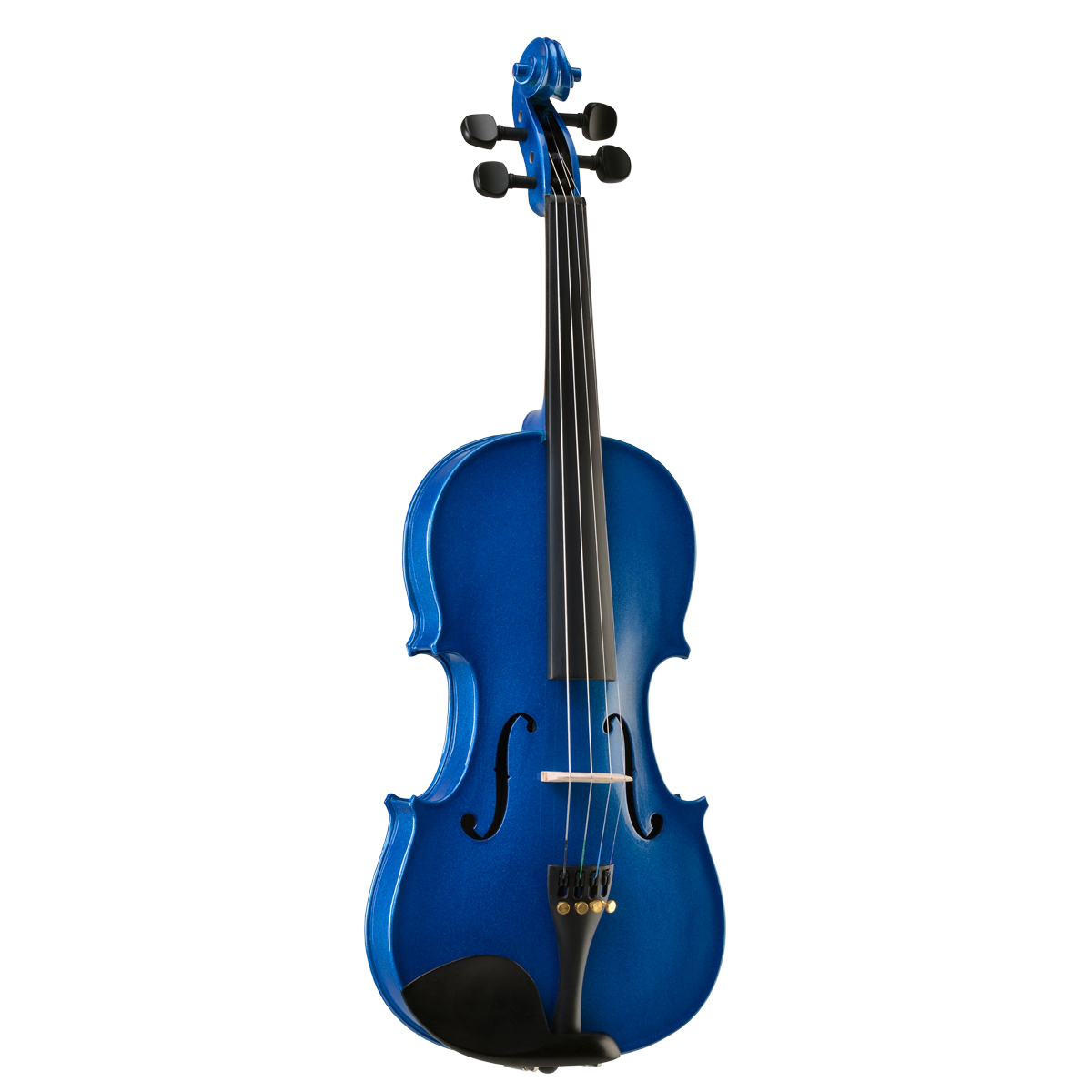 You'll find great sound at the end of every rainbow.
Bellafina Strings is proud to introduce a new line of color inspired instruments, simply called Rainbow Violins.
The Rainbows have the same sound and features as our Prelude violins, including US set-up to educator standards. Rainbow series come with premier D'Addario Prelude violin strings — the most requested string by educators worldwide for their easy playability and tone.
The Rainbows include the following special sparkle colors: Midnight Black, Sapphire Blue and Sparkling Rose.
All Rainbow violins come with matching colored bows and cases.
Available in five sizes 1/8, 1/4, 1/2, 3/4 and full size.
Top: Solid spruce
Back & Sides: Solid maple
Neck: Solid maple with oiled finish
Fingerboard: Ebonized hardwood
Fittings: Ebonized hardwood
Tailpiece: Composite w/4 fine tuners
Chin Rest: Stradivarius style
Bridge: Aged maple
Finish: Sparkle / Black / Blue / Rose
Bow: Brazilwood 1, round, rosewood frog, silver plated grip, sheep leather cushion, nickel plated hardware
Case: Deluxe violin foam
Strings: D'Addario Prelude
Size: 1/8 to 4/4
Purfling: Inlaid
Model Number: BVI15044OFBK, BVI15034OFBK ,BVI15012OBK, BVI15014OFBK , BVI15018OFBK/ BVI15044OFBL,BVI15034OFBL, BVI15012OFBL, BVI15014OFBL , BVI15018OFBL, BV15044OFRO, BV15034OFRO, BV15012OFRO, BV15012OF14RO, BV15018OFRO