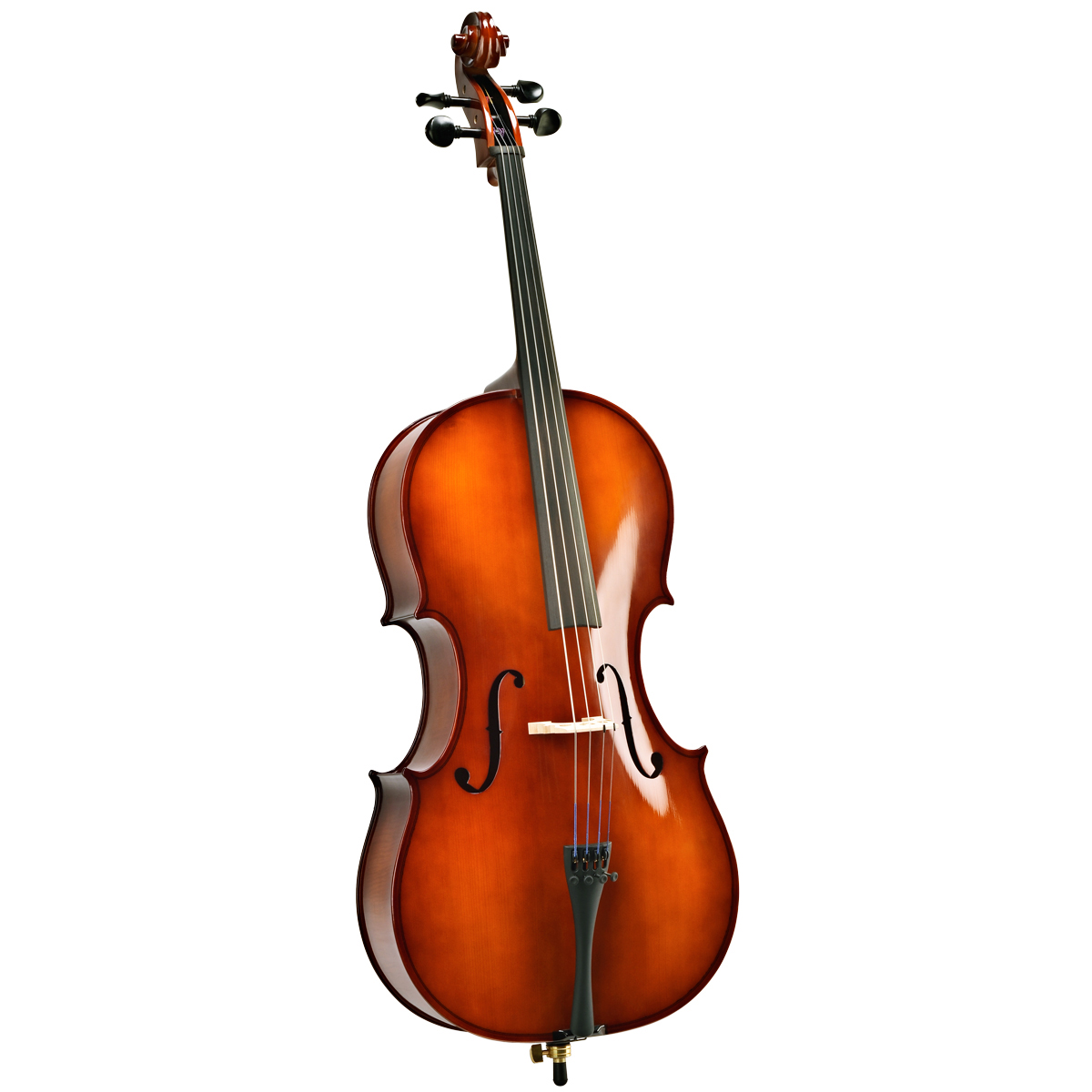 A prodigy is a young musician who demonstrates exceptional talent for their age.
At Bellafina, we developed a cello that will make your own prodigy a standout. It starts with a hand-select spruce top, maple back and sides, and an all-ebony fingerboard and pegs. We then add a Glasser composite tailpiece with 4 fine tuners, custom bag and a well-aged Brazilwood octagonal bow, selected for its optimal grain density.
We combined those hand-selected woods with premier D'Addario Prelude strings — the top choice among music educators across the country.
The culmination of all these features produces a cello with great sound and playability, truly exceeding expectations of a student instrument.
Top: Select solid spruce
back & Sides: Laminated maple
Neck: Maple/oil finish
Fingerboard: Ebony
Fittings: Ebony
Tailpiece: Witner style, metal
Bridge: Maple
Finish: Reddish Brown
Bow: Octagonal bow, well-aged Brazilwood, straighter, denser grain
Case/Bag: bag w/10mm padding
Strings: D'Addario Prelude
Sizes: 1/4 to 4/4
Country of Origin: China
Model Number: BPCK3844OF, BPCK3834OF, BPCK3812OF , BPCK3814OF