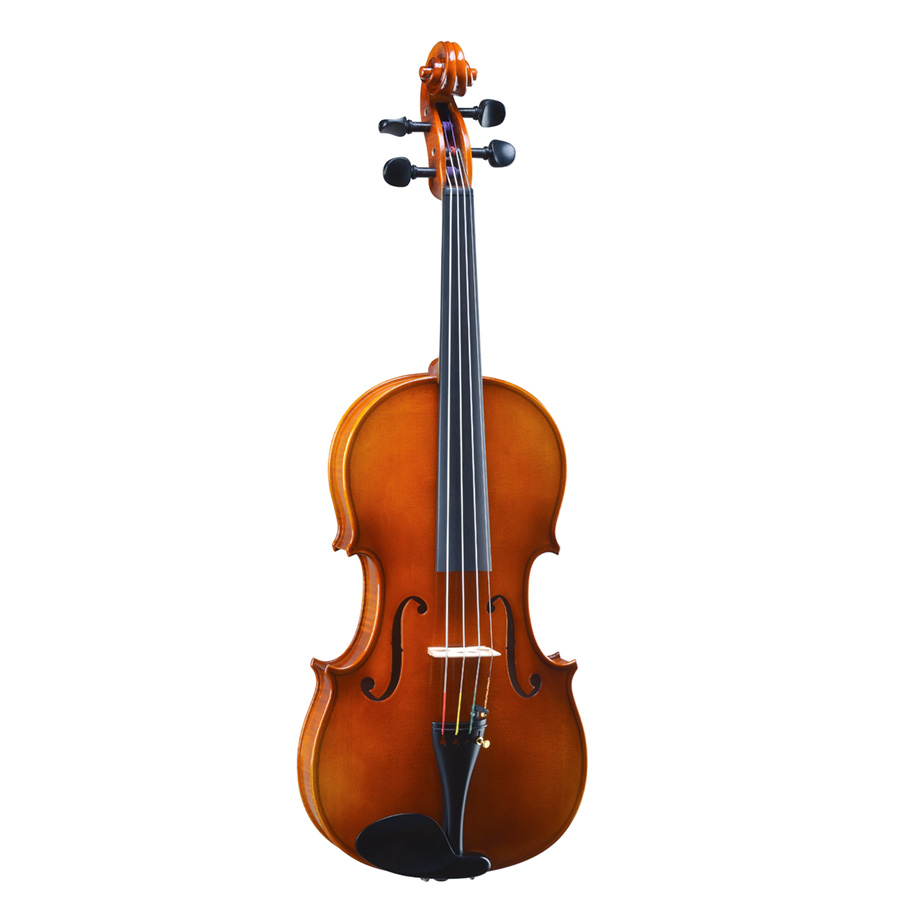 German Bavaria's rich tradition of true craftsmanship inspired us to create our own German viola called the Bavarian.
We start with spruce and maple from European aged tonewoods, and hand-rub the wood to a superior finish, bringing out the attractive red/brown finish. We add top-quality ebony fingerboards and pegs, as well as the matching ebony tailpiece fitted with the renowned Hill black-and-gold E-string adjustor for fine-tuning. We hand cut the enhanced upgraded maple bridge and reinforce the A-slot with a traditional A-parchment to protect the bridge.
At Bellafina, we know that quality strings optimize overall sound quality. With that in mind, we outfitted the Bavarian with the preferred blended mix of strings with Dominant D, G, C, plus a Larsen A-string. This is the combination preferred by many professional violinists in Europe.
Included is a hand selected octagonal bow with premium Brazilwood, selected for its optimal grain density. We match it to what we consider one of the most durable cases on the market — a hard violin-shaped case with room for 2 bows and a separate compartment for your shoulder rest.  Unlike many other cases, the handles and latches are screw-attached (not glued) for strength and durability.
Experience the Bavarian Viola, and once you do, you'll understand the rich, historical inspiration behind it.
Top: Carpathian spruce
Back & Sides: Carpathian maple
Neck: Solid maple with oiled finish
Fingerboard: Ebony
Fittings: Ebony
Tailpiece: Ebony w/single blk/gld Hill E-adjuster
Chin Rest: Stradivarius style
Bridge: Enhanced upgraded French w/E-parchment
Finish: Amber golden brown
Bow: Upgraded octagonal bow, premium Brazilwood, optimal grain density
Case: Oblong French style case
Strings: Dominant D,G,C + Larsen A
Size: 15-16
Purfling: Inlaid
Model Number: BBVA60415OF, BBVA604155OF, BBVA60416OF